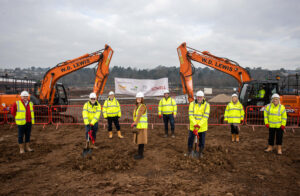 NEIGHBOURHOOD MANAGER
Permanent Role
Full time – 37.5 hours per week
Salary – Circa £30k (depending on experience)
Closing date for applications – 1st September 2023
Are you passionate about making a difference to peoples lives and improving our Communities? As Neighbourhood Manager you will be the beating heart of our communities.
We have a great opportunity for a Neighbourhood Manager to join our Housing Team providing a comprehensive housing management service, working with communities and neighbourhoods across our schemes.
You will be someone who takes a hands-on approach, supporting customers to manage their tenancies and improve our neighbourhoods for everyone. You will be visible in our schemes, out and about, working closely with customers to promote sustainable tenancies, and developing strong relationships with local communities.
We are a small growing team and the role is wide ranging with everyone 'mucking in'. You will be involved in understanding development handover procedures, lettings, rent collection, estate and tenancy management, defects and repairs, as well as running amazing community events.
You will take a hybrid/agile approach to your work, spending some of your time working from home and some of your time working from one of our offices as well as having a presence in our community.
The Group is planning to expand substantially over the next few years and you will play a key role in welcoming new tenants in their homes to ensure that they live in an excellent home and in a vibrant community.
This role involves regular travel around South East Wales. A driving licence and use of your own vehicle or alternative means of getting to the required locations is essential.
Appointment to this role will be subject to satisfactory references and possession of a valid Right to Work document.
If you are interested in applying, please send your CV, with a supporting statement, detailing how you meet the person specification to info@tirionhomes.co.uk before the closing date, 1st September 2023. If you wish to have an informal discussion about the role, please contact Mark Howells on 07792 893311.