Cardiff community comes together to remember leading voice for Welsh Veterans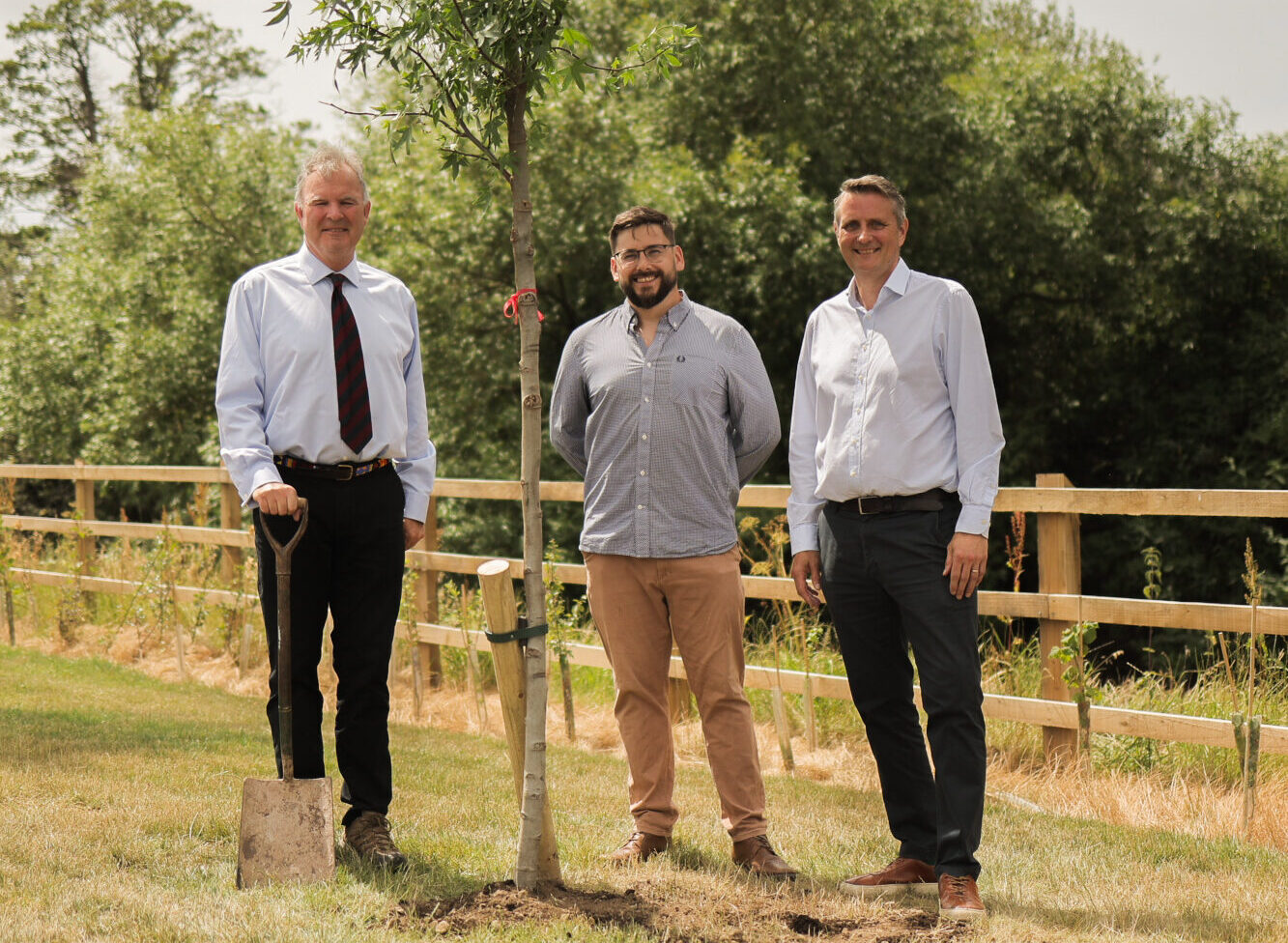 The community of The Mill Living, Cardiff joined together to celebrate and remember the life of David Price, one of the leading voices behind the Welsh Veterans Partnership (WVP), who suddenly passed away in September 2022.
The event, organised by Tirion Homes, alongside David's family planted an American Sweet Gum tree (Liquidambar) and placed a plaque on a bench at the Riverside Park to give his family and the community a space to stop and reflect.
The Mill is the fourth community housing cluster that the Welsh Veterans Partnership has been able to provide to those leaving the armed forces. With the Cardiff development providing a safe community that gives 15 veterans and their families the opportunity to live in new, affordable homes, as well as being provided with wellbeing, mental health and transition support from the Partnership. Most recently, two Fijian veterans, who have served in Welsh family of Regiments have moved into the Mill
Colm Price, David's son, said of the event, "I want to say a massive thank you to Tirion Homes for organising the memorial for my dad, and for giving us a space to remember him. He truly believed in the mission of the Welsh Veterans Partnership and ensuring that those leaving our armed forces had somewhere to build a new life outside of the service and The Mill community is a lasting legacy."
David Price played an integral role to the work by WVP and its partnership model, which looked to embed the military covenant into its work with organisations like Tirion Homes, Cadwyn Housing Association and Lovell.
David Ward, chief executive for Tirion Homes added, "The veterans and their families are a great addition to the community at The Mill and they are helping to build an engaged, inclusive community that cares about the neighbourhood in which they live.
"David's passion for working tirelessly to ensure Veterans are suitably housed and supported was an inspiration and it was an honour to work with David. We hope his legacy can live on and we can continue our partnership with WVP in providing homes where those that have served can positively transition into their next chapters both at The Mill and our other developments across South Wales.
Colonel Hugh Bodington LVO MBE, chair of the Welsh Veteran Partnership, shared his memories of David, "When veterans leave the armed forces, they want three things – a home, a job and a sense of wellbeing. What David did through the WVP model is to provide that starting point, a home, which gives veterans and their families, somewhere to begin their new lives.
"Thank you to Tirion Homes, Cadwyn and Lovell for getting involved and seeing David's vision. David went the extra mile for everyone and The Mill offers not just somewhere to live, but the headspace for its veteran community.
"David was a great champion of all veterans in Wales and he is a great loss to us all; the three and the bench will give us chance to pause and remember him."
The Mill Living is based at the former paper manufacturing site and is being transformed into a thriving community of 800 homes. Lovell have completed more than 280 homes, and a further 158 completing over the next year.