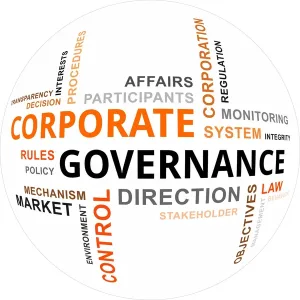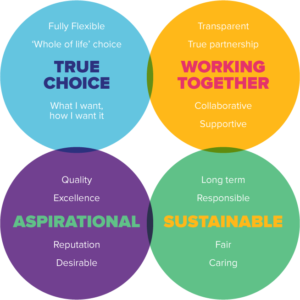 GOVERNANCE
Good governance is fundamental to our success and the achievement of our vision. We believe we have in place the appropriate Group and Committee structure and membership to deliver high standards of governance and to comply with relevant Legislation and Regulation.
It is Tirion's policy to abide by the Governance Code for Charities as published by the Charities Commission. The Group has adopted the seven principles outlined in the Governance Statement.
VALUES
Tirion can transform lives through its work and the key values established by its founders.
True choices – flexibility that meets customers changing needs and lifestyles
Working Together – with residents, stakeholders and suppliers in a transparent, true partnership
Aspirational – quality and a strong reputation so our residents are proud to live in a Tirion community
Sustainable – a community that is managed in a responsible, fair and caring way
STRATEGIC PRIORITIES
We are the Tirion Group, a new independent not-for-profit residential developer, owner and estate manager; letting and selling homes directly to residents. We are not a commercial developer or a social landlord; we offer a middle way.
In brief our objectives are to:
increase housing supply and create greater choice
deliver homes, without government grant or subsidy, through an innovative business model
facilitate the construction of over 2,100 homes in Wales by 2022 with over 1,500 coming from current projects
provide homes at a discounted cost with secure flexible packages within the reach of working people
deliver aspirational and sustainable communities
drive economic growth and create jobs wherever we operate
PROTOCOLS AND POLICIES
The foundation of good governance is a balanced, diverse and effective Board which leads the Group. Protocols have been put in place to ensure the Group and its Board and Committee members uphold a range of key principles. Inter company relationships are also governed by an Intracompany Agreement covering key corporate obligations and objectives.
A comprehensive range of Governance Policies have been drafted to cover the majority of the Group's business activities. And, to define its relationship with stakeholders, customers and tenants, contractors and suppliers, employees and the communities within which it works. A sample of our polices are listed to the right hand side and others are available on request.