Minister for Climate Change visits Royal Victoria Court new affordable homes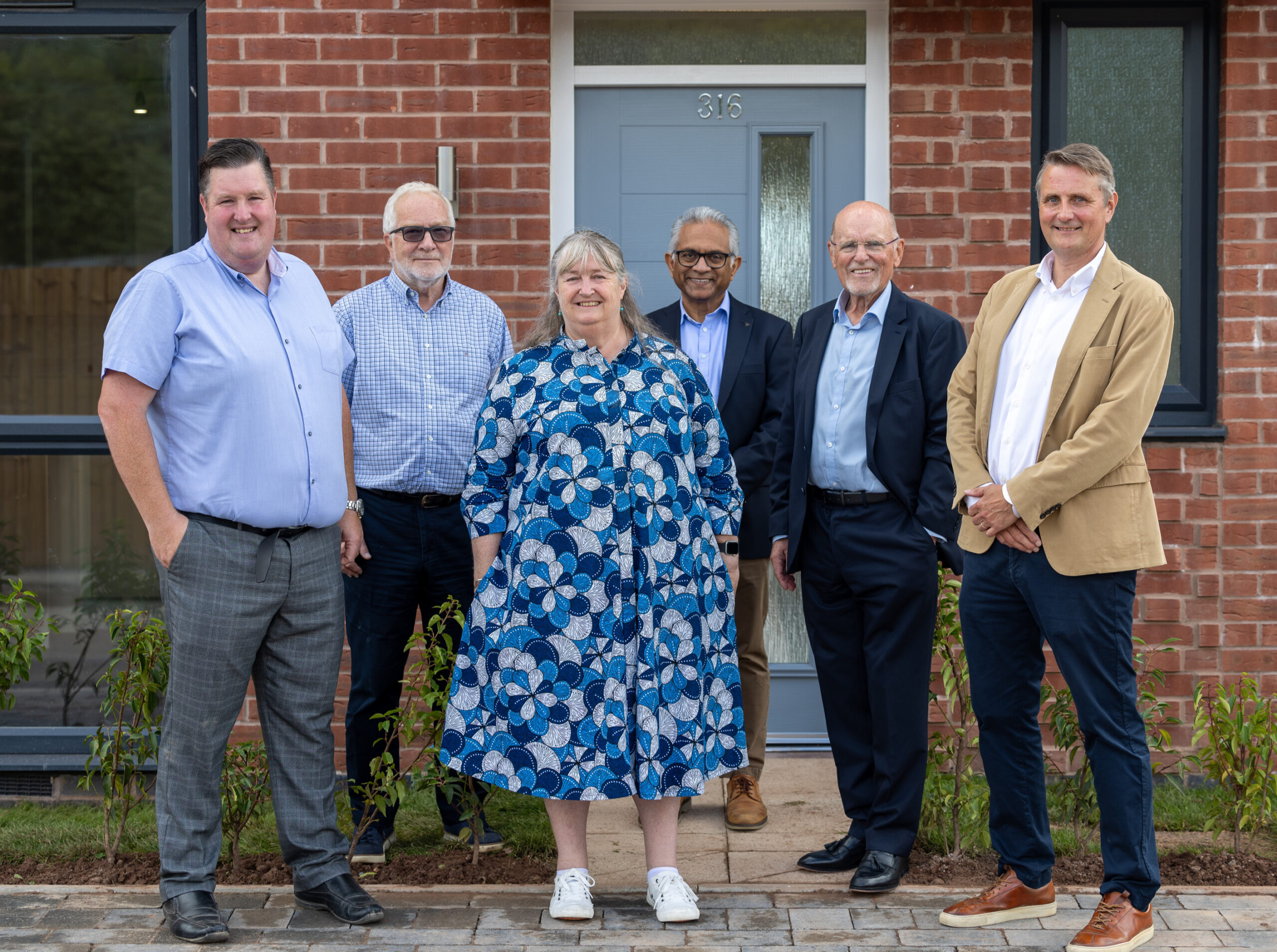 Julie James MS, Minister for Climate Change joined Tirion at Royal Victoria Court in Newport, for a visit of the regenerated brownfield site into a development of over 260 affordable homes for the local community. 
Royal Victoria Court is the second affordable housing scheme from Tirion, the community development organisation and is based at the former site of the Whiteheads Steelworks. The scheme was built in collaboration with development company Lovell Partnerships Ltd and Welsh Government.  
In total, Royal Victoria Court offers 528 homes – 234 for rent through Tirion, 30 low-cost home ownership (LCHO) properties to responsible social landlord Melin Homes to give first-time buyers a step onto the property ladder and 264 for sale through Lovell.  
Minister for Climate Change, Julie James said, "It is fantastic to visit the Royal Victoria Court today and see how Welsh Government has been able to support the regeneration of this brownfield site into a high-quality development. 
"The development is building a vibrant community, delivering high quality affordable homes for sale and rent, creating jobs for local people and is providing a positive boost for the local area." 
Since April 2023, 17 tenants and their families have moved into the affordable homes at the Newport development; with 7 being imminently at risk of homelessness. 2 of those tenants have been able to move directly from temporary accommodation into Royal Victoria Court to restart their lives. A further 38 properties will complete in August with more families moving into secure tenancies.  
David Ward, chief executive, Tirion Group added, "We are thrilled to be welcoming the Minister to Royal Victoria Court and show her the new community we are creating, which we are confident will be a vibrant neighbourhood which helps all sections of society thrive as well as contributing to the ongoing regeneration across Newport.  
"As an organisation, we are all about providing greater choice to those unable to, or those not seeking, to purchase their own home. It is essential that we can reflect and support the community we serve as a responsible social landlord, while also seeking new opportunities where we can offer a wide range of new homes and facilities using our innovative private financing model." 
The collaboration between Tirion, Welsh Government and Lovell will see more than 850 new jobs created, including 20 apprenticeship placements for local people, as well as supportfor the local community around Royal Victoria Court including the removal of the unsafe playground wall at St. Michael's Catholic Primary School.  
James Duffett, regional managing director at Lovell, commented, "It was an honour to have the Minister tour our Royal Victoria Court development. This scheme is an incredibly important project for us at Lovell, as we are very proud to be providing hundreds of new homes and new jobs for the local community. 
"It's been really special to see this former brownfield site be transformed into a vibrant, close-knit community, and we are so pleased that our vision has been shared with the Minister." 
Tirion will see their tenants move in through a phased handover until 2025.  
For more information about Royal Victoria Court and its homes, visit www.royalvictoriacourt.co.uk